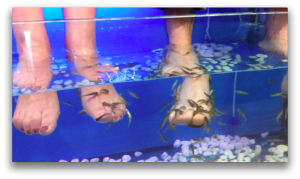 It's only fitting that I begin this first post from Tanzania with a metaphor. This metaphor involves flesh eating Turkish fish but I'm getting ahead of myself. Let's start at the beginning.
I've been awake for a solid 48 hours with a couple of hour-long dozes here and there. So it's safe to say that anything I type in this post could potentially be marred by the fact that my brain is moving about ten seconds behind my fingers.
Or maybe my fingers are moving ten seconds behind my brain. It's hard to say, honestly…
After missing our connection in Amsterdam due to a weight/balance issue in Detroit, we spent a solid eight hours in the Amsterdam airport (or maybe ten…I dunno). While there, we came upon the aforementioned Turkish fish and our fearless trip leaders, Keely and Shaun, decided to allow the little flesh eaters to rid their feet of all impurities.
(And when I say Turkish fish, I mean that literally. They were imported from Turkey. I mean, I guess they could have been snagged from the pet shop down the road, but the lady was very convincing that these were, indeed, Turkish fish and that really sounds so much better for the story I'm telling.)
Our leaders allowing the dead flesh of their feet to be gnawed away by Turkish fish is where the metaphor comes in. I don't actually know what it represents metaphorically because my brain is completely fried, but I'm sure there's a lesson in there somewhere.
If you figure it out you can share it with us in the comments.
We were rerouted through Nairobi (bonus country – whoop!) and then Kilimajaro and then Mwanza. That's like 67 hours of flying time, which is only slightly an exaggeration. Okay, it's a big exaggeration, but it felt like the longest day ever. And I LOVED every minute of it.
Half of our bags did not arrive in Kilimanjaro, which means that I smell and will for at least one more day. But that doesn't matter to you since you can't smell me through the computer so consider yourselves twice blessed.
Upon arrival we got to experience our first Compassion site and it was every bit as moving and sweet and awe-inspiring as I hoped it would be. My prayer in preparation for this trip was, "Lord give me eyes to see, ears to hear and a heart open to knowing You more."
I feared coming here and being calloused to the work of Compassion. I've read the blog trips before and I worried that I wouldn't have anything new to share. How would I write and what would I say? As we rounded the corner, though, and were greeted by dozens of faces smiling and grinning and waving, I knew that this experience would be unique. How can you not be moved by smiles like this?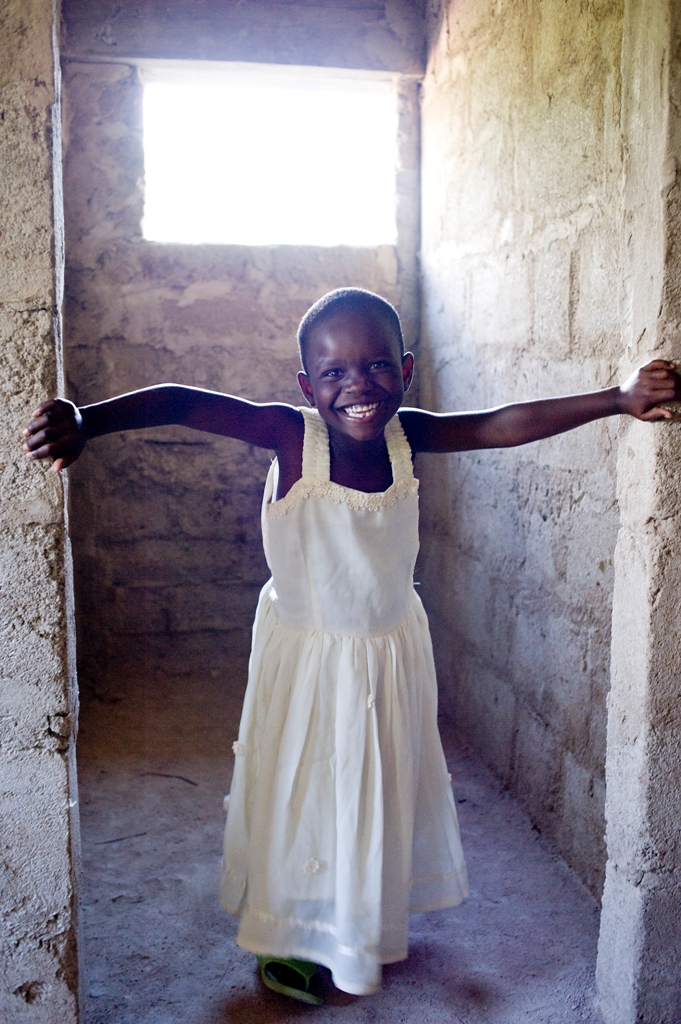 With tears in my eyes I can tell you that Compassion International is doing amazing work. Maybe you already knew that and maybe you didn't. On a base level I understood this, but to see first hand the gratefulness in a grandmother's eyes as she stood in her stone walled home, looking into the eyes of her cherubic granddaughter who now has hope leaves an impression.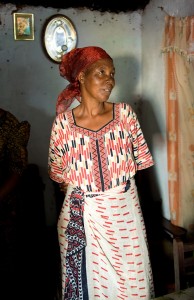 This same grandmother has received her own lifeline of hope through Compassion's Complimentary Intervention Program, which provided food at a crucial time when drought dried the land and withered the ability to meet the most basic need of food. Grasping my hand as we walked down the rugged path, she thanked us repeatedly for our help.
Hope.
This grandmother longs to own a home of her own, rather than rent a stone room with holes in the roof for herself and eleven others. And as long as there is hope, and a church body willing to stand in the gap and provide the resources needed to give them a leg up, lives will be changed both here on Earth and for all eternity.
When you sponsor a child through Compassion International, you are creating a vehicle for an entire family to climb out of the pit of extreme poverty. By providing for the physical, emotional, educational and spiritual needs of one child, you have the potential to forever impact that child's entire family.
As we walked back up the stairs of the open air church building, my eyes widened to see the entire room packed with men, women and children all gathered to say thanks. They are thanking you, the sponsors who have opened wide the doors of hope. And there is more to be done. There are children still waiting to be sponsored, lives clinging to hope. Beauty in action.
Hope.
If you're interested in sponsoring a child in Tanzania, click this link and follow the prompts. Or you can click on the photo at the bottom of this post.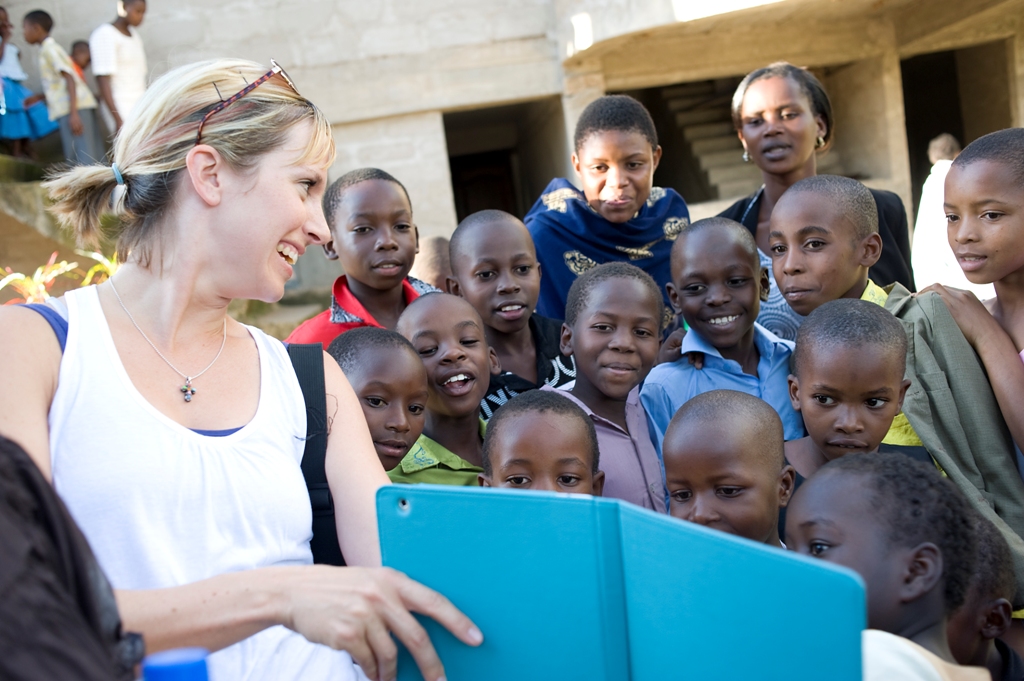 (PS- I totally tried to find a way to link the flesh eating fish ridding feet of impurities to this post, but I couldn't do it. I couldn't make it work….and somehow I have a feeling you're kind of grateful for that.)
(PPS- I promise I'll be more alert tomorrow.)
(PPPS- Last one, I promise. You can follow along with the other amazing bloggers on our team here.)
Photos courtesy of Keely Scott