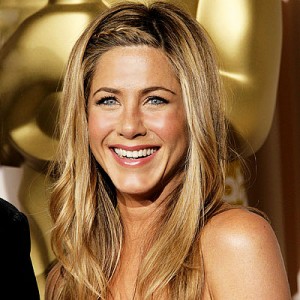 It was early morning, the air sticky and hot.  I struggled with my dress, which originally bore the shape of a bad muumuu…made out of curtains.  Unfortunately during the tailoring process, the dress had been altered into a bit of a mini-skirt.  I found myself self consciously tugging at it, all the while singing the song I learned at junior high church camp many moons ago:
Oh you can't get the heaven (Oh you can't get to heaven)
In a mini-skirt (In a mini-skirt)
No you can't get to heaven (No you can't get to heaven)
In a mini-skiiiiirt.
No you can't get to heaven in a min-skirt
'Cause God don't like no little flirt
All my sins are washed away, I've been redeemed
(I've been redeemed)
Lovely.
Much emphasis was placed on the need for me not to be late.  It was imperative that I show up on time, which meant I needed to leave extra early because I didn't know where I was going.  It's always best to plan a little extra time to get lost.  Especially if you're me.  I'm fairly certain God forgot to install my inner compass when He put me together.
I ran down the steep hill (mountain?) from the cabin where I and the other participants slept, carrying my flip flops in one hand and holding my shortened dress down with the other.  I finally got to the community bathroom where my friend Melissa met me.  She came out of nowhere – I'm not even sure how she got there….she lives in Louisiana.
"What are you doing with your hair?" she asked as I frantically applied my make up.
"I don't know!" I lamented.  "My hair looks like a mushroom!"
It really did.  Somehow the humidity had tousled it into a bouffant that resembled a portabella on top of my head.  Making matters worse, I held the hair dryer too close to my head and fried my bangs and they now frizzed out in a bubble of straw right in the middle of my forehead.
As I huffed, I heard laughter from the bathroom stall.  Melissa and I exchanged looks and waited.  The toilet flushed and the stall door opened.
It was Jennifer Aniston!  Perfect hair and all…
Walking up to me, Jennifer studied my hair closely.  "Hmmm…" she said.  "Your hair does need a little TLC."  She sounded just like Rachel Green.
"Can you help me?" I asked shyly.
"Sure," she answered with a smile.  She was so nice!  I always knew she and I would make good friends.  Jennifer grabbed a brush and turned me away from the mirror then went to work.  She pulled and tugged and twisted and sprayed my hair with some kind of magic potion from her oversize purse.  A few minutes later she whirled me around and Voila! MY hair was red carpet ready. It was even a little longer.  I'm not sure how she pulled that one off… I felt a surge of confidence and I turned to hug my friend.
"What time are you supposed to be there?" she asked.
"6:45," I answered.  Her eyes grew wide.
"Kelli!  It's already 8:21!"
"No!" I kissed her on the cheek and dashed out of the bathroom.  I needed to get back up to the cabin to retrieve my car keys and make my way to the meet up point.  I tore up the steep hill that had somehow  become covered in snow.  As I climbed I found a pair of my sandals buried in the snow and snatched them up.  They would go perfect with my unfortunate dress.
This is when I woke up in a panic and had to tell myself that none of that happened and I didn't miss the VP Parade, which I am singing in tomorrow morning.  Jennifer Aniston did not do my hair and last I checked there were no snow covered mountains in St. Louis.
Phew.
If you are in the area and want to come down and watch tomorrow morning, I will be on the Riverboat float singing dixieland.  Look for the girl in a muumuu made out of curtains.  Or in a min-skirt if my dream proves to be at all prophetic.  It starts at 10:00am (and yes, I have to be there no later than 6:45) and heads down 4th and Market.  It ends near Union Station.
Jennifer (can I call you Jen?) if you're in town, meet me on 4th street at 6:00.  Me and my hair will probably need your help.
Image credit